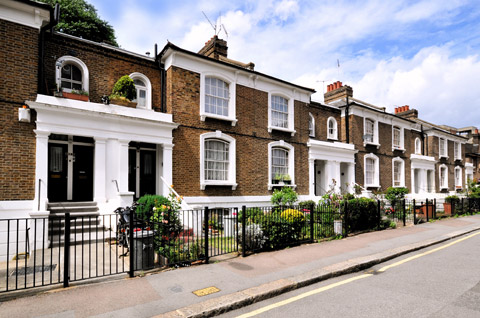 We're delighted to announce that Khalid Javid will be featured in the Sunday Times Guide to the Top 250 UK Mortgage Advisers.
His inclusion in the guide, which will be published as a supplement to the newspaper, is based on independently verified reviews given via VouchedFor, a leading portal for finding the best local financial advisers and mortgage professionals.
This isn't the first time that Khalid has been counted among the best mortgage advisers in a national newspaper. In September 2015, he featured in the Mail on Sunday's guide to the Top Rated Mortgage Advice Professionals, again, as a result of reviews received from his clients.
Khalid's priority is to offer the best service in mortgage and protection advice. As an experienced professional mortgage broker, Blackstone has access to the whole of the mortgage market, offering greater product choice to suit our clients' individual needs. The combination of expert advice and wide range of competitive products enables us to provide an individualised service that our clients have come to rely upon. Clearly, to receive such positive feedback is extremely important to us.
With mortgage rates still on a downward trend, we're seeing increased competition among lenders. However, more stringent regulations brought in last year have made mortgage applications a more daunting prospect for some borrowers. One important aspect of Blackstone's service is to deal directly with the lender on our clients' behalf. We aim to take the stress out of the process, and at the same time, increase the chances of a successful and suitable outcome for our clients. From our offices in Bristol and London, we will continue to strive to provide the best possible experience for home buyers and property investors from across the UK.
We'd like to thank all of our clients for their reviews, which have, once again, earned recognition for Khalid and places him amongst the very best mortgage advisers in the UK.
Khalid can be found under the Bristol section of the 12 page supplement, available with the April 10th edition of The Sunday Times.
Blackstone Financial Solutions - for reliable, expert advice you can trust.
Introducer enquiries:
If you are a property related professional, estate agent, letting agent, IFA, solicitor or accountant, please call us to discuss ways we can work together. For further information, please visit our professional introducers page.
Our Office:
St Nicholas House, 31-34 High Street, Bristol, BS1 2AW T: 0117 403 0097
To discuss any of the areas raised on our news page and for advice specific to your individual needs, please get in touch.
Call us on 0117 403 0097 to speak with an experienced adviser.
Blackstone Financial Solutions - for dependable, expert advice you can trust.