It pays to be informed and ready before making any big decisions in the property market.
Our informative guide is available for you to download, free of charge, and will be of interest to homebuyers and homeowners looking to remortgage. Our guide will help you to understand more about mortgages, property and what's involved. To discuss your mortgage or protection needs further, please contact us.
This guide explores: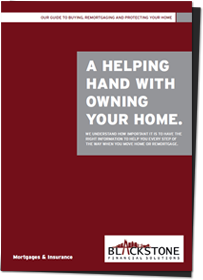 What is a mortgage?
Protecting your home and family
The costs of buying your home
How much can I borrow?
How long will my mortgage last?
Ways to repay your mortgage
How is interest charged and paid?
Which lender is right for you?
Common features of a mortgage and facts when buying your home
Other ways onto the property ladder
Protect your future
Step by step planner
Blackstone Financial Solutions - for expert advice on buying, re-mortgaging and protecting your home.
Ask Us About
Mortgages with
No lender fees
No early repayment charges
Valuation fee refunds
get in touch

Competitive Mortgages
We access the best mortgages from over 65 lenders and many exclusive deals not available directly.

Bespoke Advice
Years of experience means our quality advice will be tailored completely to you.

Personal Service
The best service is personal service; we really care about your experience.

Client Care
Our dedicated team are with you every step of the way.